Usb 3.0 Pci-e Host Card Japan NEC Chipset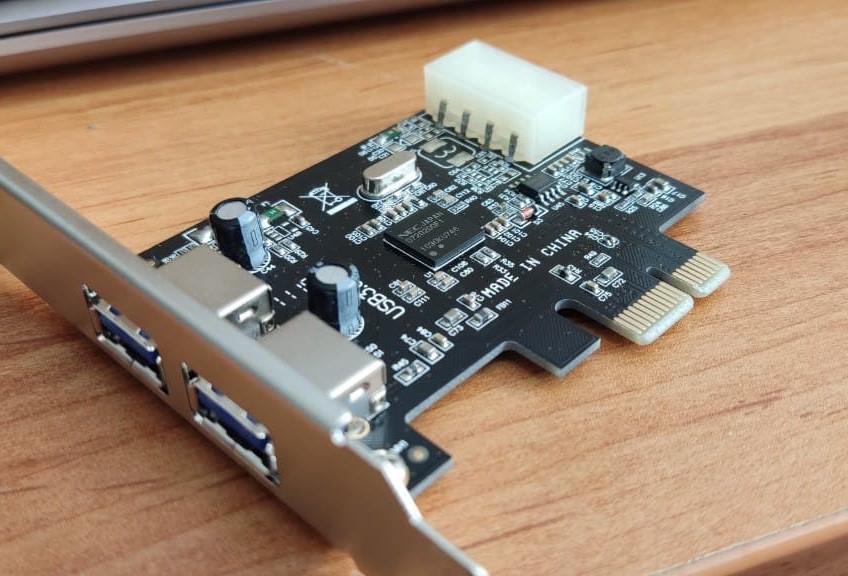 | Functionality | Driver Required? | More Info |
| --- | --- | --- |
| Full | No | GitHub Issue |
Videos Related to this Card
There are no videos for this card yet.
Description and Notes
PCIe to USB 3.0 Adapter for Raspberry Pi Compute Module 4 IO Board. The main chipset is Japan NEC d720200F1.
I connected two external HDDs to these USB ports. Then I copied a 3.3GB file from first HDD to the other one. The transfer speed was about 40MB/s.