JMicron JMB362 SATA Host Controller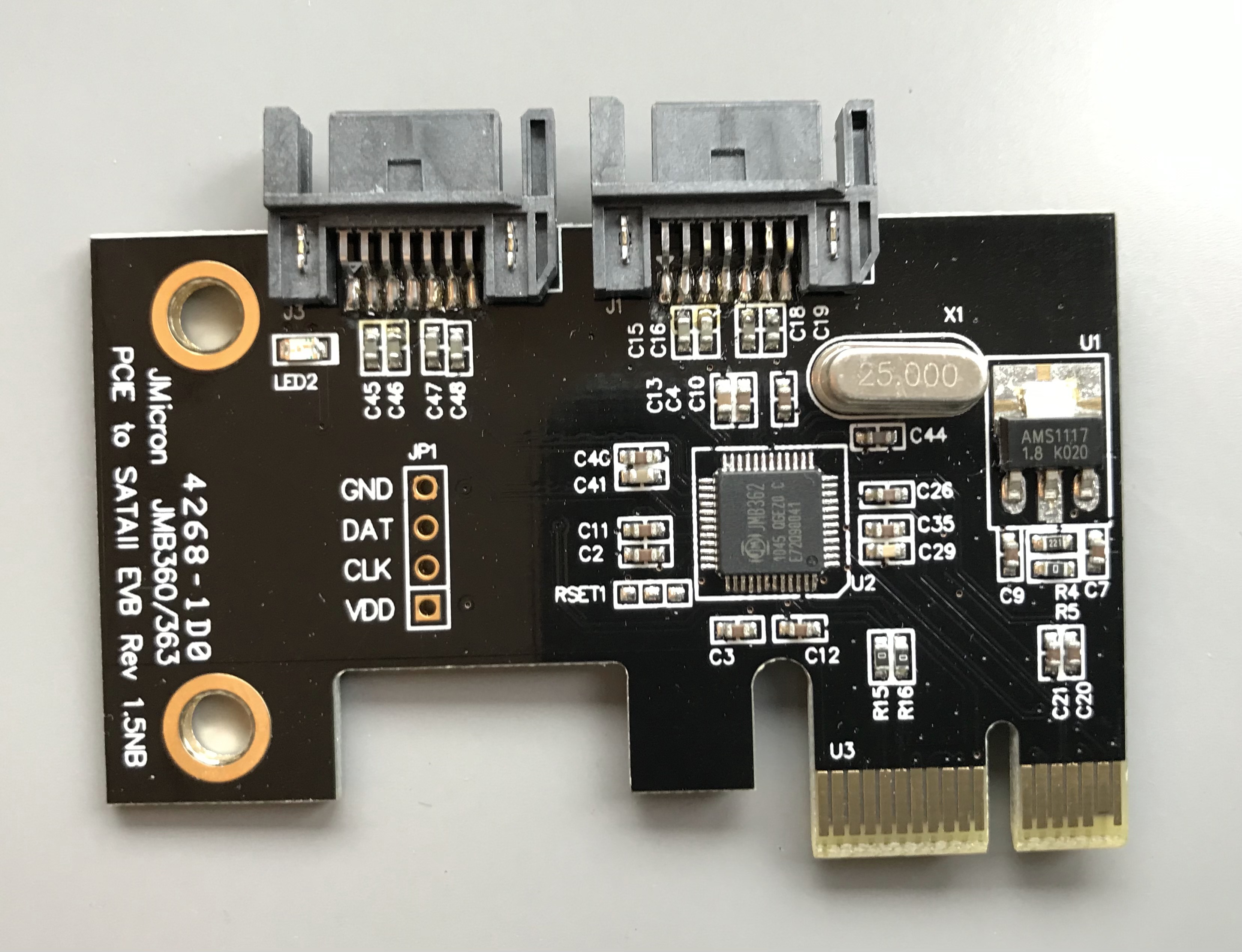 | Functionality | Driver Required? | More Info |
| --- | --- | --- |
| Full | No | GitHub Issue |
Videos Related to this Card
There are no videos for this card yet.
Description and Notes
From @guibom: This JMB362 is an older JMicron card and controller, but it works really well. No need for custom drivers or settings, it worked out-of-box with the latest kernel. Seems like a good solution for somebody that needs only 2 drives, and doesn't want to modify their 1x PCIe slot.
You can read his description and code here.