VIA FireWire IIM VT6307L host controller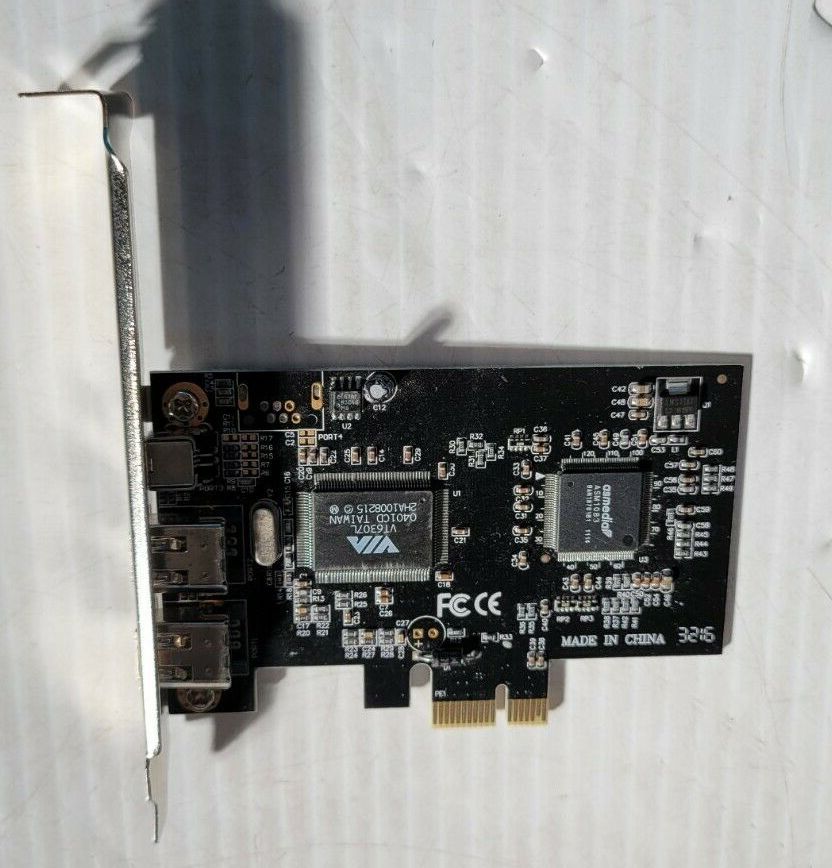 | Functionality | Driver Required? | More Info |
| --- | --- | --- |
| Currently Testing | No | GitHub Issue |
Videos Related to this Card
There are no videos for this card yet.
Description and Notes
GitHub user @WACOMalt was able to get a Generic VT6307L / ASM1083 2+1 IEEE 1394 FireWire PCIe card working on the Compute Module 4.
He compiled the kernel with firewire-ohci enabled, and added dtoverlay=pcie-32bit-dma to /boot/config.txt, and was able to get DVGrab to capture footage live and from tapes.
He did report trouble initializing the camera shortly after boot, and said his only concern was reliability—there were a few dropped frames or failed initializations.
See the GitHub issue for more information and updates.