Realtek RL8821CE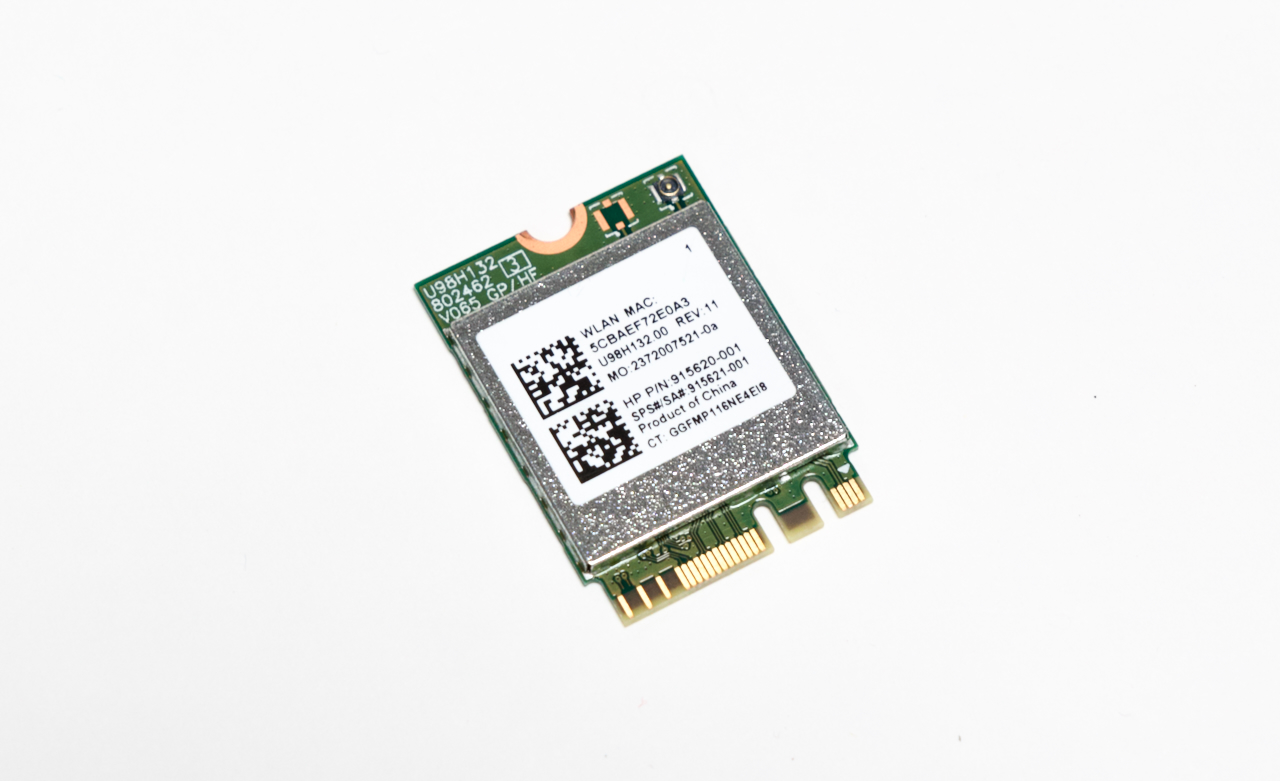 | Functionality | Driver Required? | More Info |
| --- | --- | --- |
| Currently Testing | Yes | GitHub Issue |
Videos Related to this Card
There are no videos for this card yet.
Description and Notes
I pulled an 915620-001 Wireless card out of my HP Slim S01 desktop when I upgraded it to Intel's AX200 WiFi 6 card. It uses Realtek's RTL8821CE chipset, and supports 802.11ac and Bluetooth 4.2. It only has one antenna connection.
Check the GitHub issue for more information and future updates.
Buy this Card
If you'd like to purchase this card, it helps me out if you use the following product link:
Realtek RL8821CE