MZHOU WiFi/Bluetooth Adapter M.2 NGFF to PCI-E 1x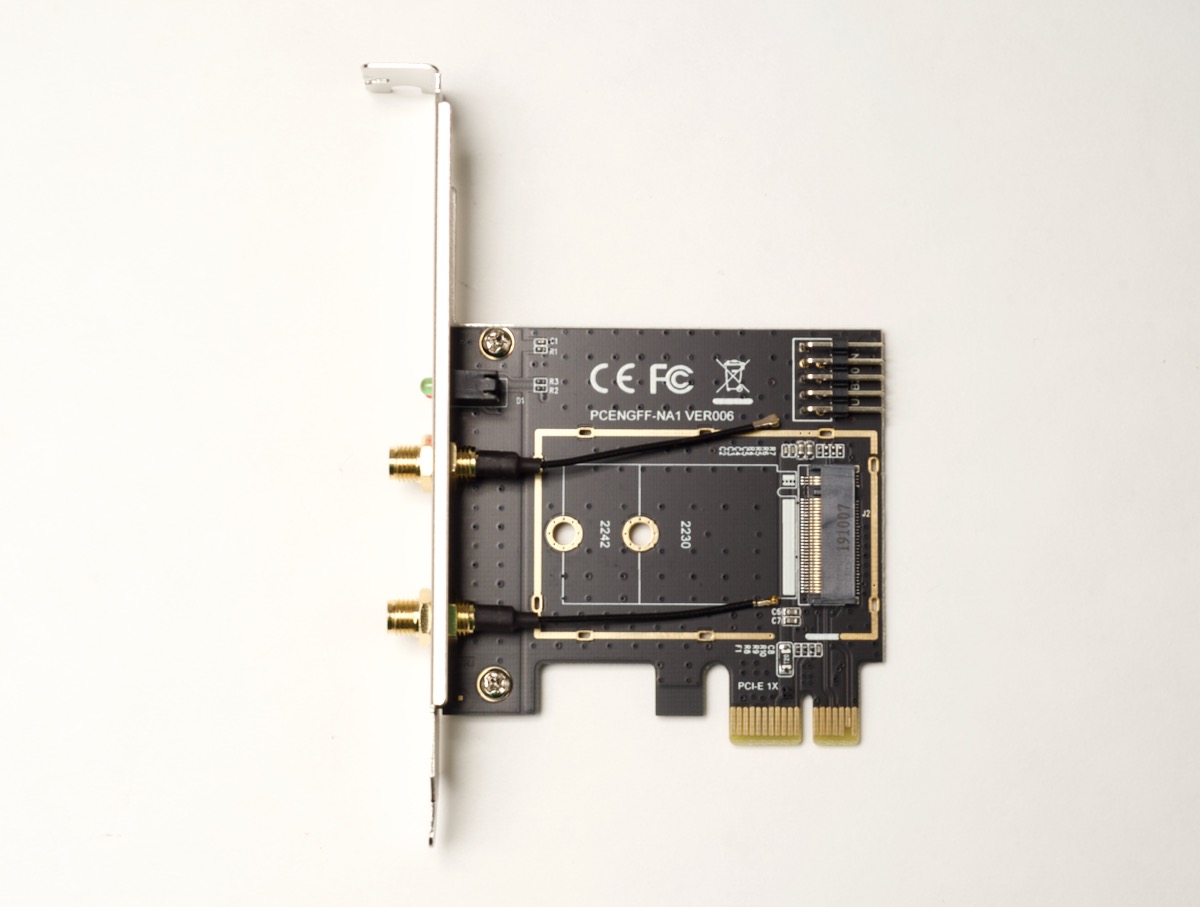 | CM4 Functionality | Pi 5 Functionality | Driver Required? | More Info |
| --- | --- | --- | --- |
| Full | Untested | No | GitHub Issue |
Videos Related to this Card
Description and Notes
This adapter worked great with the Intel AX200 Desktop Kit.
It should work with any of the shorter M.2 A/E/M-key devices, like the WiFi and Bluetooth combo adapters common in many laptop and desktop computers.
I've only tested the WiFi functionality on the card, though I don't doubt it would also work correctly for Bluetooth—I may attempt to test that at a future time.
I am also planning on testing an M.2 Coral.ai TPU for AI/ML in this adapter, when I receive it!