Delock Module MiniPCIe SM750 VGA/DVI/HDMI Graphics Card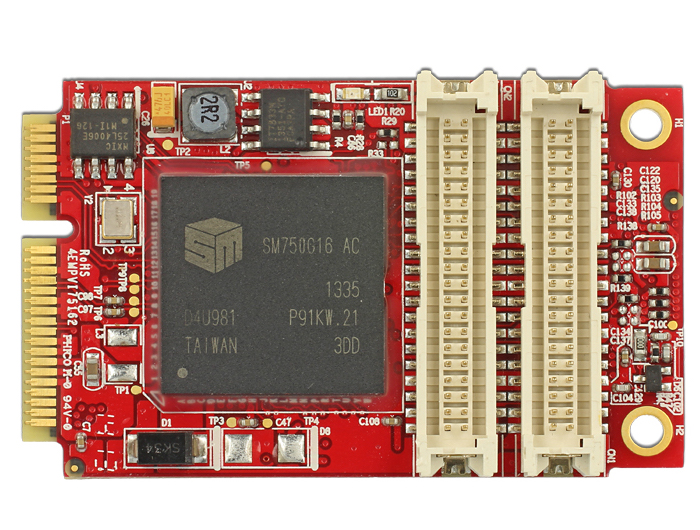 | Functionality | Driver Required? | More Info |
| --- | --- | --- |
| Partial | Yes | GitHub Issue |
Videos Related to this Card
There are no videos for this card yet.
Description and Notes
Similar to the ASRock Rack M2_VGA, this Mini PCIe board uses the SM750 to power multi-display graphics with a fairly limited GPU. But support for the chip is built into the kernel, via an experimental driver.
Over in this issue, @TobleMiner got the card to at least work with a framebuffer console on the CM4.
See the GitHub issue for more details and future updates.