Waveshare PCIe-Packet-Switch-4P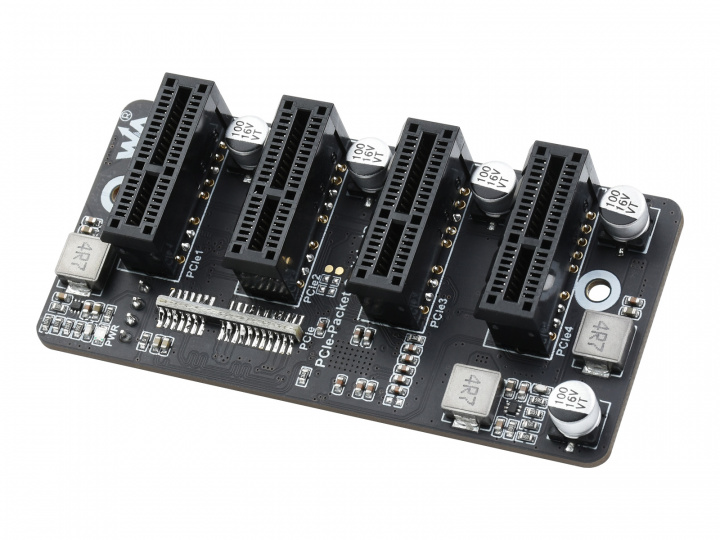 | Functionality | Driver Required? | More Info |
| --- | --- | --- |
| Currently Testing | No | GitHub Issue |
Videos Related to this Card
There are no videos for this card yet.
Description and Notes
From Waveshare's website:
The PCIe-Packet-Switch-4P is a 1 to 4 lanes PCIe Gen 2 × 1 expansion card, used to expand PCIe interface, and supports CM4.
Onboard 4-way PCIe Gen 2 × 1 expansion ports, compatible with PCIe Gen 1 × 1
Supports PCIe interface 12V power supply, can also supply power through 12V DC interface
Supports Raspberry Pi Compute module 4
Adopt ASM1184 master control, no driver, plug and play
Direct access to PC motherboard is not supported
Follow the GitHub issue for more details about this card's current testing progress.