StarTech 2-Port PCI Express Serial Card with 16C1050 UART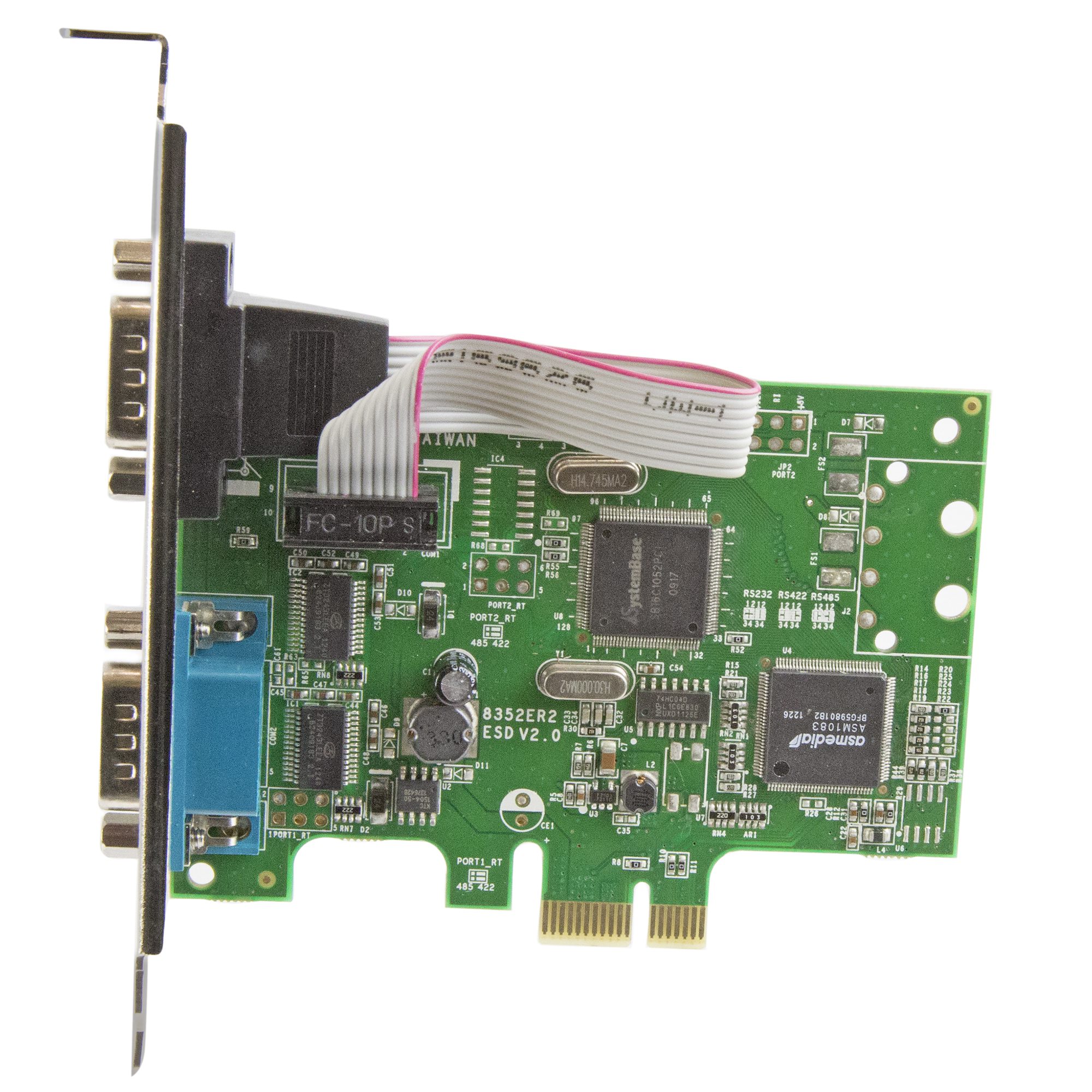 | Functionality | Driver Required? | More Info |
| --- | --- | --- |
| Maybe | Yes | GitHub Issue |
Videos Related to this Card
There are no videos for this card yet.
Description and Notes
This adapter card from StarTech is a PCI Express serial card that adds two 16C1050 RS232 serial UART channels/ports to a desktop computer or server. The serial card is compliant with PCI Express 1.0a specification, and it's compatible with 1x, 2x, 4x, 8x and 16x PCI Express slots.