HLT PCIe 1x to 16x extension cable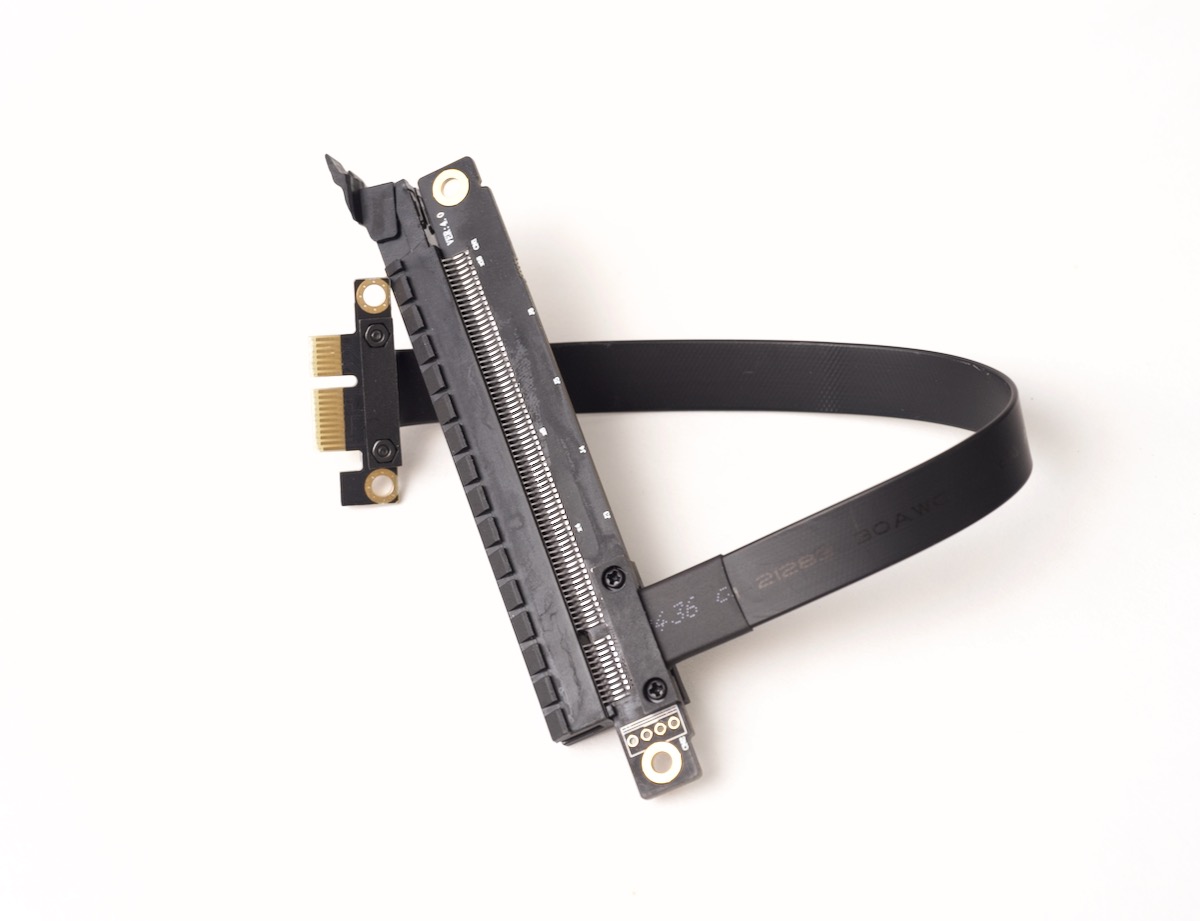 | Functionality | Driver Required? | More Info |
| --- | --- | --- |
| Full | No | GitHub Issue |
Videos Related to this Card
There are no videos for this card yet.
Description and Notes
This is about as simple as it gets. I have encountered no issues with this adapter, and it's helpful when plugging in any 4x, 8x, or 16x card to the 1x slot on the IO Board.
Note that you can also cut the slot on the board manually… but that's inherently more risky as you can damage the slot or the board when doing so.