Delock PCI Express Card to 1x Parallel IEEE 1284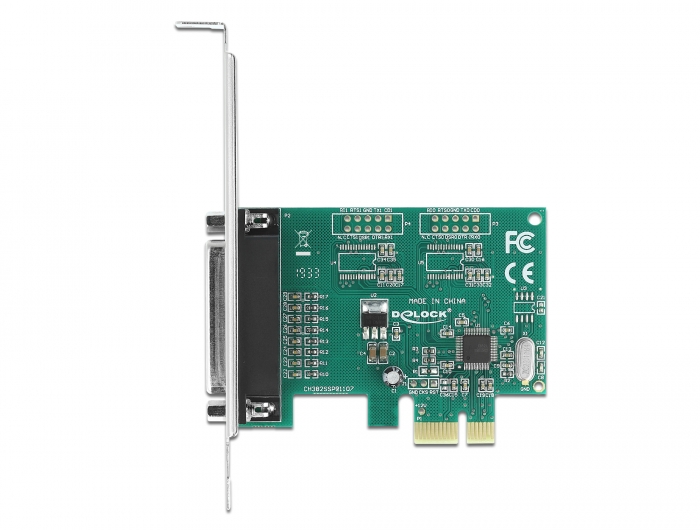 | CM4 Functionality | Pi 5 Functionality | Driver Required? | More Info |
| --- | --- | --- | --- |
| None | Untested | N/A | GitHub Issue |
Videos Related to this Card
There are no videos for this card yet.
Description and Notes
A number of parallel port adapters for PCI Express were tried on the Compute Module 4, but all that were tested required IO BAR space mapping to work correctly, and that legacy feature is not supported on the Pi's SoC. So far no parallel port adapter has been found to work on the CM4.