< Back to Boards and Projects
Wiretrustee 4x SATA NAS Board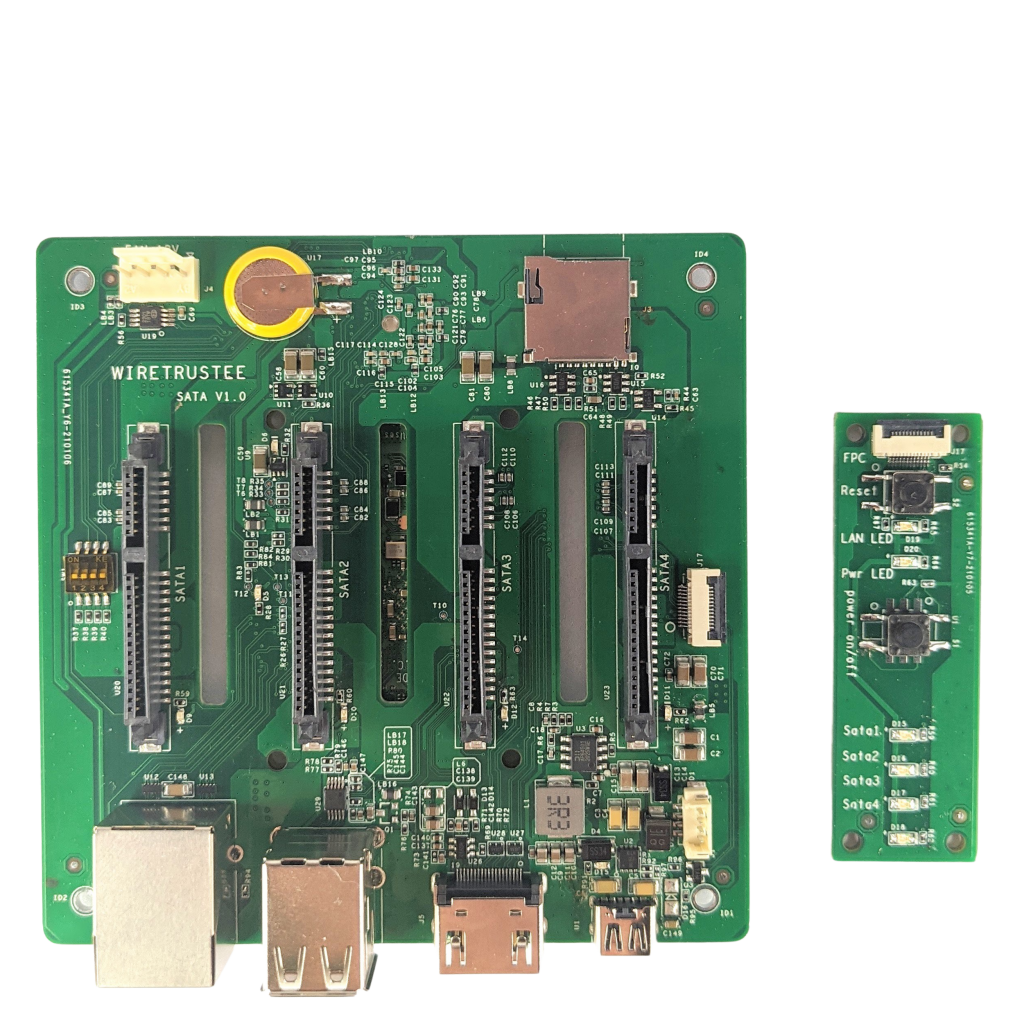 Description
This 4x SATA NAS board by Wiretrustee has an integrated Marvell 88SE9215 controller on the PCIe bus to interface with up to 4 native SATA ports.
The was originally going to be made available through Crowd Supply in 2021 with 2.5" and 3.5" hard drive enclosures, but the project was discontinued due to global parts supply shortages affecting production schedules.
The Wiretrustee SATA GitHub repository should contain open source files for the SATA board and enclosure.
Videos Related to this Board