< Back to Boards and Projects
Wiretrustee 4x SATA NAS Board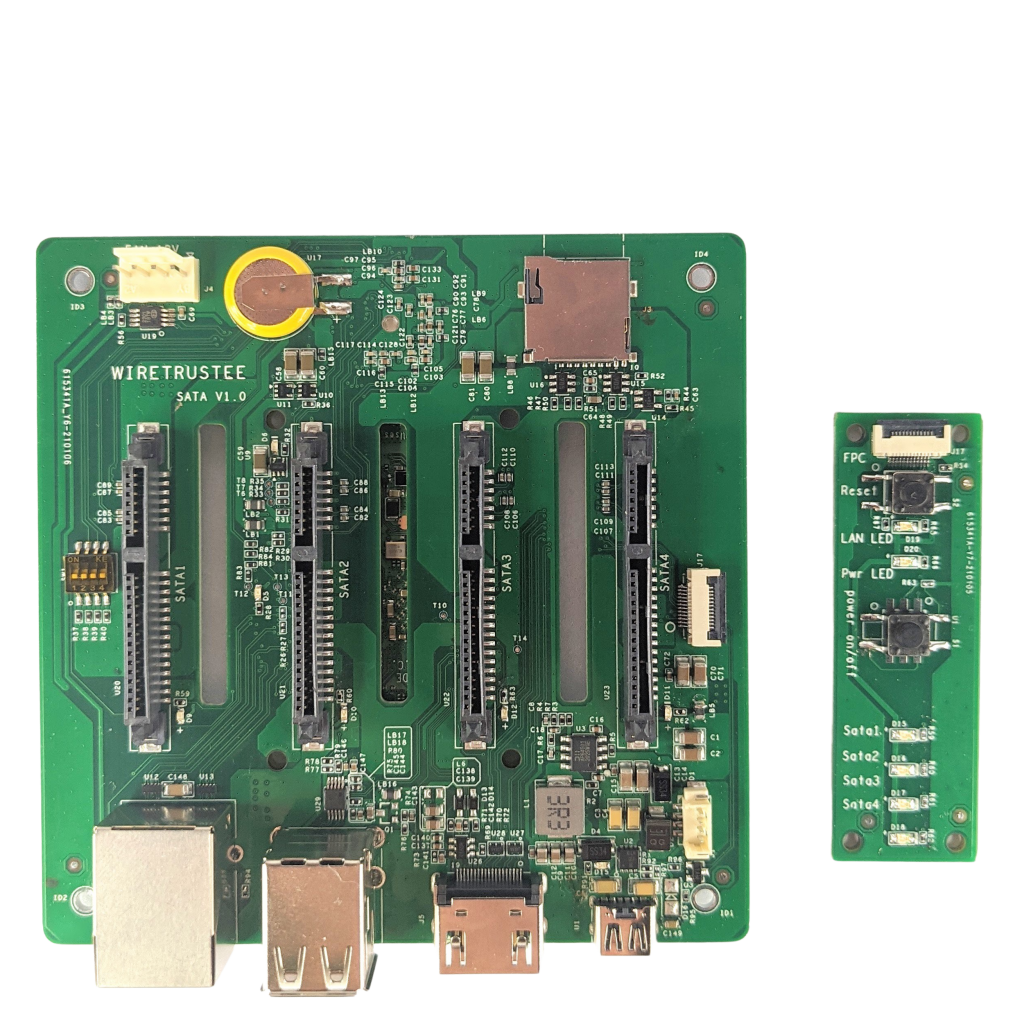 Description
This 4x SATA NAS board operates over the PCIe bus on the Compute Module 4 to deliver at least 220 MB/sec RAID performance. The integrated Marvell 88SE9215 controller does the PCIe <-> SATA signal conversion.
The board will be made available through Crowd Supply, and there will be 2.5" and 3.5" hard drive enclosures for it.
You can also visit this GitHub repository for open source files for the SATA board and enclosure.
Videos Related to this Board