< Back to Boards and Projects
Waveshare's Dual Gigabit Ethernet Base Board for the CM4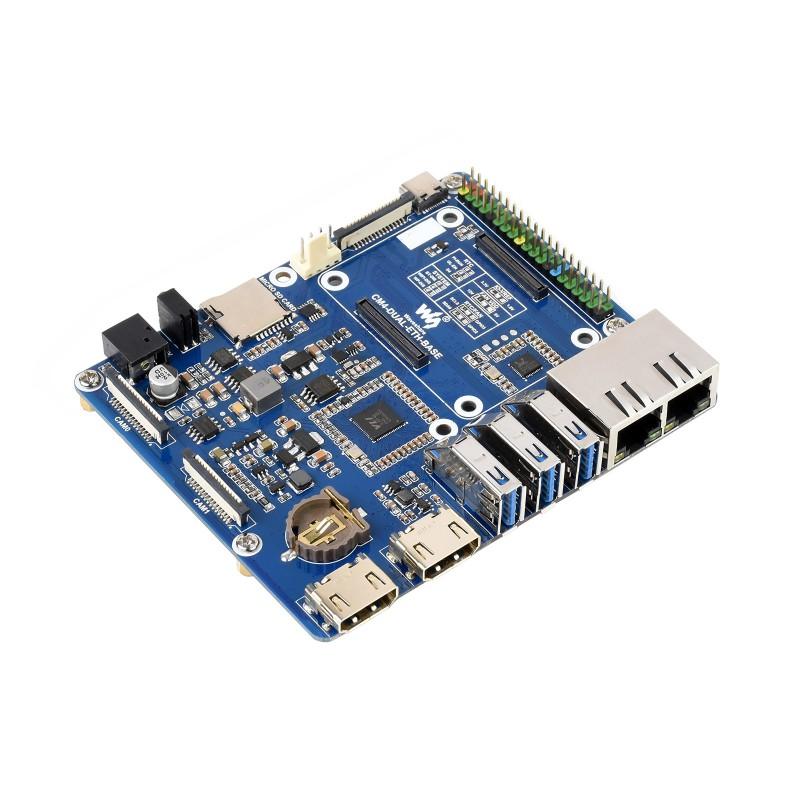 Description
This IO Board for the Compute Module 4 has a second Gigabit Ethernet port off an internal USB 3.0 bus, using a Realtek chip for the NIC. This is similar to the USB 3.0-based approach Seeed used on their board. With it's wide array of IO, it could make a nice platform for DIY routers.
Videos Related to this Board
There are no videos for this board yet.