< Back to Boards and Projects
Waveshare CM4 IO Base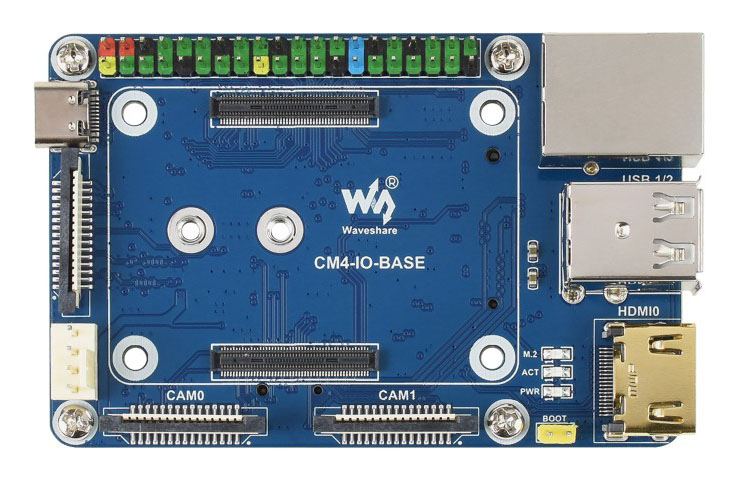 Description
This board has a 1 Gbps Ethernet port and features 2x MIPI-Camera connectors. It also has an M.2 M-key slot capable of using NVMe SSDs or other PCIe peripherals. It has a full size HDMI port, an RTC with battery backup (Version B only), and a 4-pin fan connector with a fan controller (Version B only). It also has 2x USB 2.0 ports and a built-in USB 2.0 hub.
Sold in 2 versions:
Videos Related to this Board
There are no videos for this board yet.