< Back to Boards and Projects
Exo Sense Pi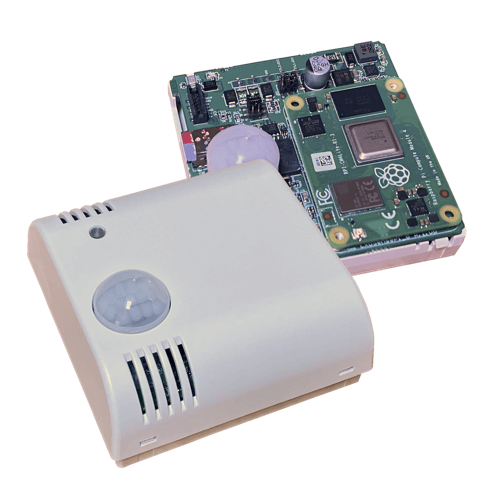 Description
The Exo Sense Pi is a multi-sensor package powered by a Compute Module 4.
It includes sensors for temperature, humidity, air quality (VOC), light intensity, sound intensity (microphone, can also be used for recording), and a PIR motion sensor. It also includes an RS-485 bus and digital inputs and outputs. There's also an RTC and buzzer, plus a GPIO controlled LED and Microchip ATECC608A secure element chip.
They can also build in an earthquake sensor module.
See the GitHub issue for more information and updates.
Videos Related to this Board
There are no videos for this board yet.