< Back to Boards and Projects
RouterPi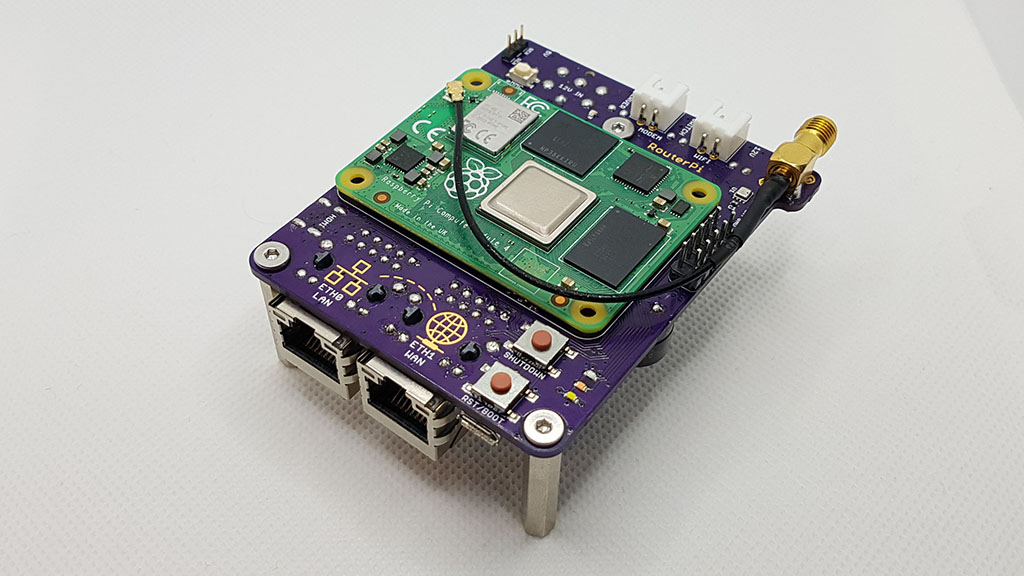 Description
The RouterPihttps://blog.zakkemble.net/routerpi-compute-module-4-router/ is a simple and tidy CM4 Router Board with dual Ethernet ports. The first port is provided by the built-in NIC, and the second is through a Realtek RTL8111HS directly off the PCIe bus.
This makes it possible for the build to route at a full 1 Gbps both ways, which some of the USB 3.0-based CM4 router designs can't do. See the full specs on the website, and also see all the project files on ZakKemble's GitHub.
Videos Related to this Board
There are no videos for this board yet.