< Back to Boards and Projects
MirkoPC - a CM4 Computer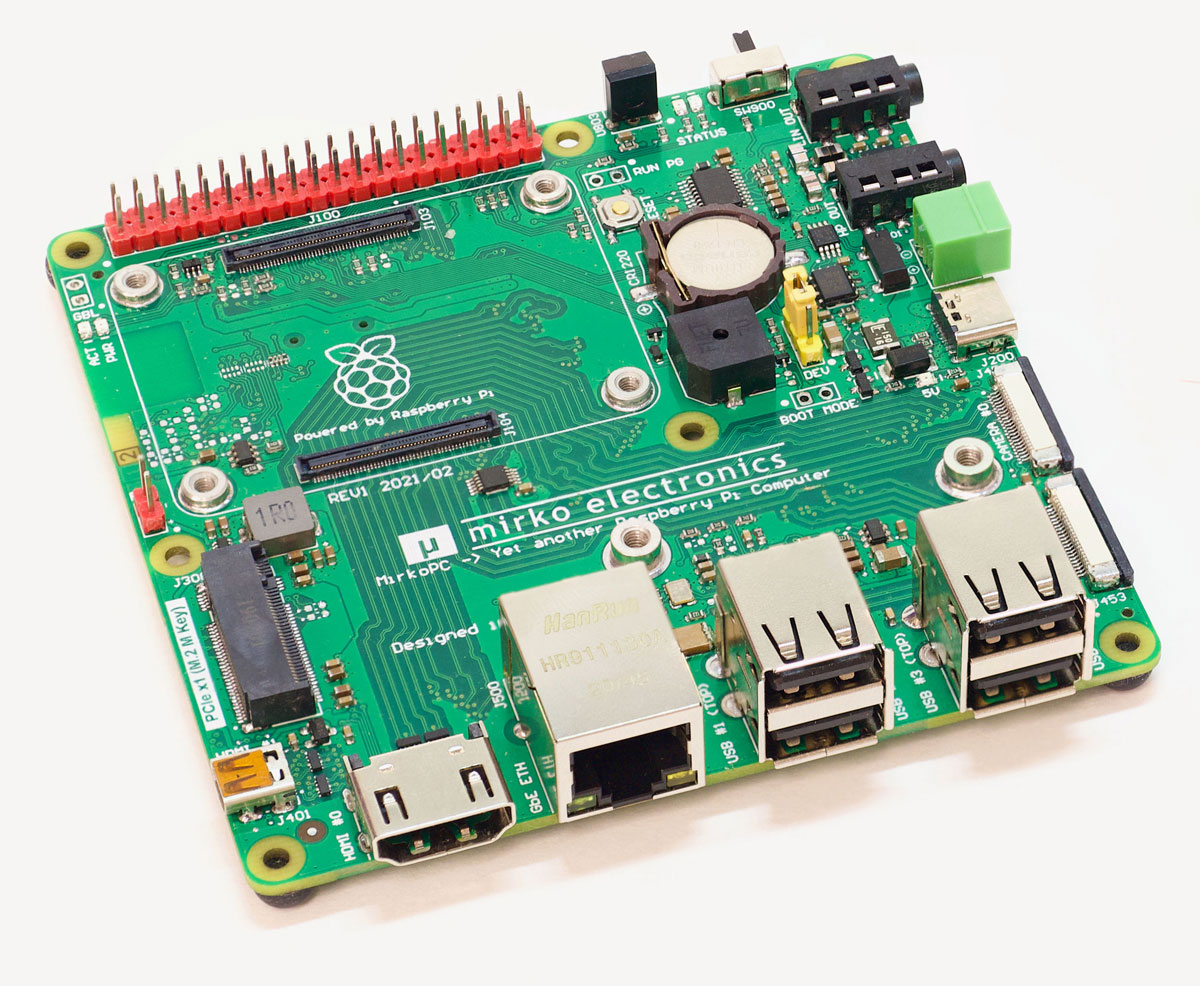 Description
The MirkoPC is truly a 'micro' PC, powered by the Compute Module 4. It includes many features that make it stand out, like a full-size M.2 M-key slot on the top, suitable for NVMe SSD drives, and a built-in DAC and headphone amp!
It also includes a power switch and RTC clock with battery backup, a temperature sensor, and IR receiver, a buzzer, full 40-pin GPIO, and many other features which are typical of a full PC, all in a tiny 9cm2 board.
What really sets this board apart is the fact it was designed and built by one individual, Mirek, from Poland!