< Back to Boards and Projects
Raspberry Pi Compute Module 4 IO Board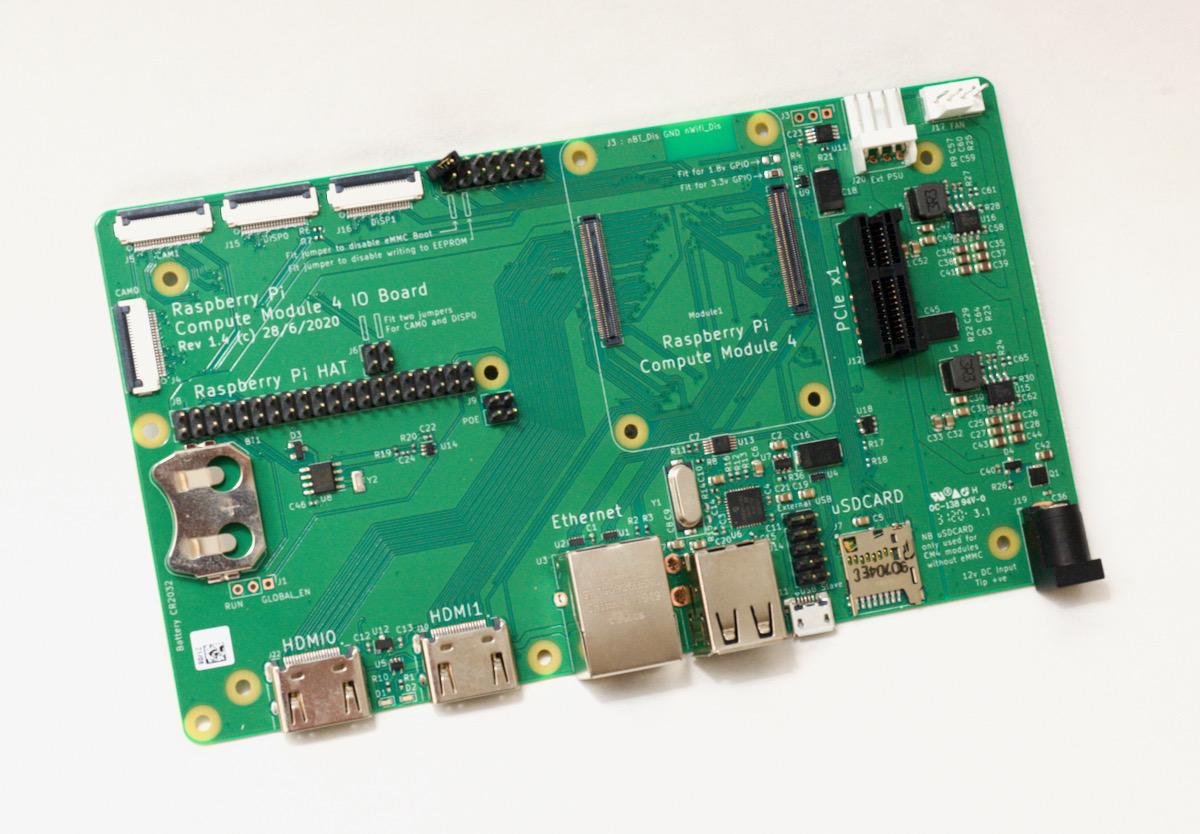 Description
Exposing every interface from Raspberry Pi Compute Module 4, the Compute Module 4 IO Board provides a development platform and reference base-board design for our most powerful Compute Module yet.
The most unique characteristic of this board is the built-in PCIe x1 slot, which exposes the BCM2711 Gen 2 x1 PCI Express lane directly. You can add in many different cards, or even a PCI Express switch for multiple cards.
The board also has a PWM fan controller and 4-pin fan connector, as well as an RTC with battery backup.