< Back to Boards and Projects
ATX Watchdog for CM4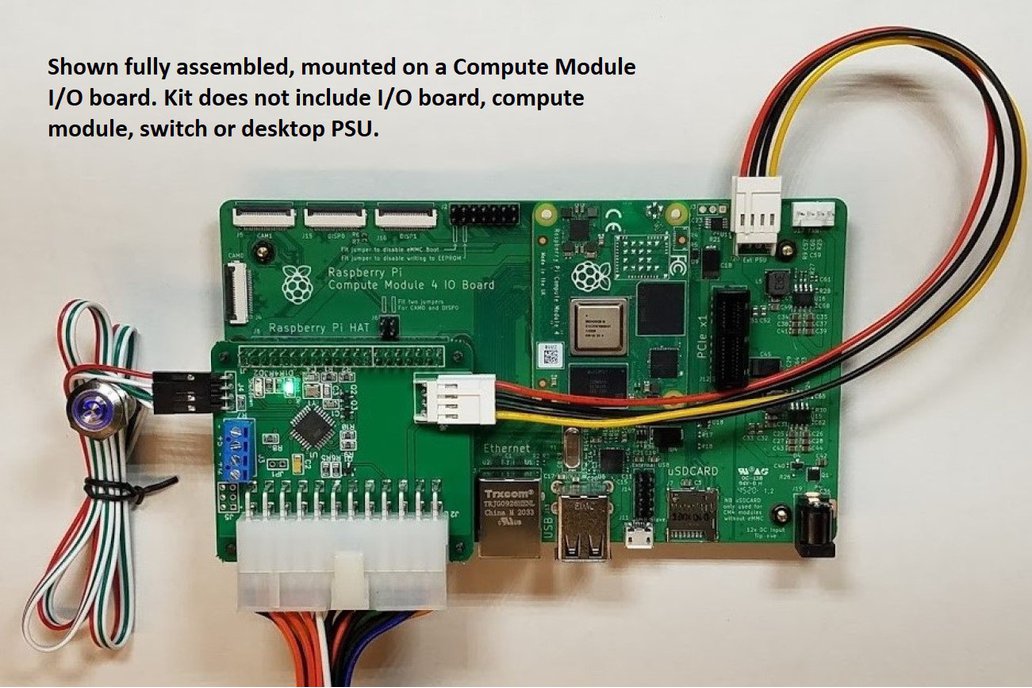 Description
The ATX Watchdog for CM4 is an ATX power supply that stacks on the IO Board's HAT connection and provides 12V/3A power to the CM4 via the 4-pin berg/floppy power connector, plus 12/5VDC (3A… at what voltage?) screw terminals to power other project circuits in addition to the Pi. It also includes a watchdog timer, safe shutdown capability, and a lighted power button.
Videos Related to this Board
There are no videos for this board yet.