< Back to Boards and Projects
Raspberry Pi Atomic Nixie Clock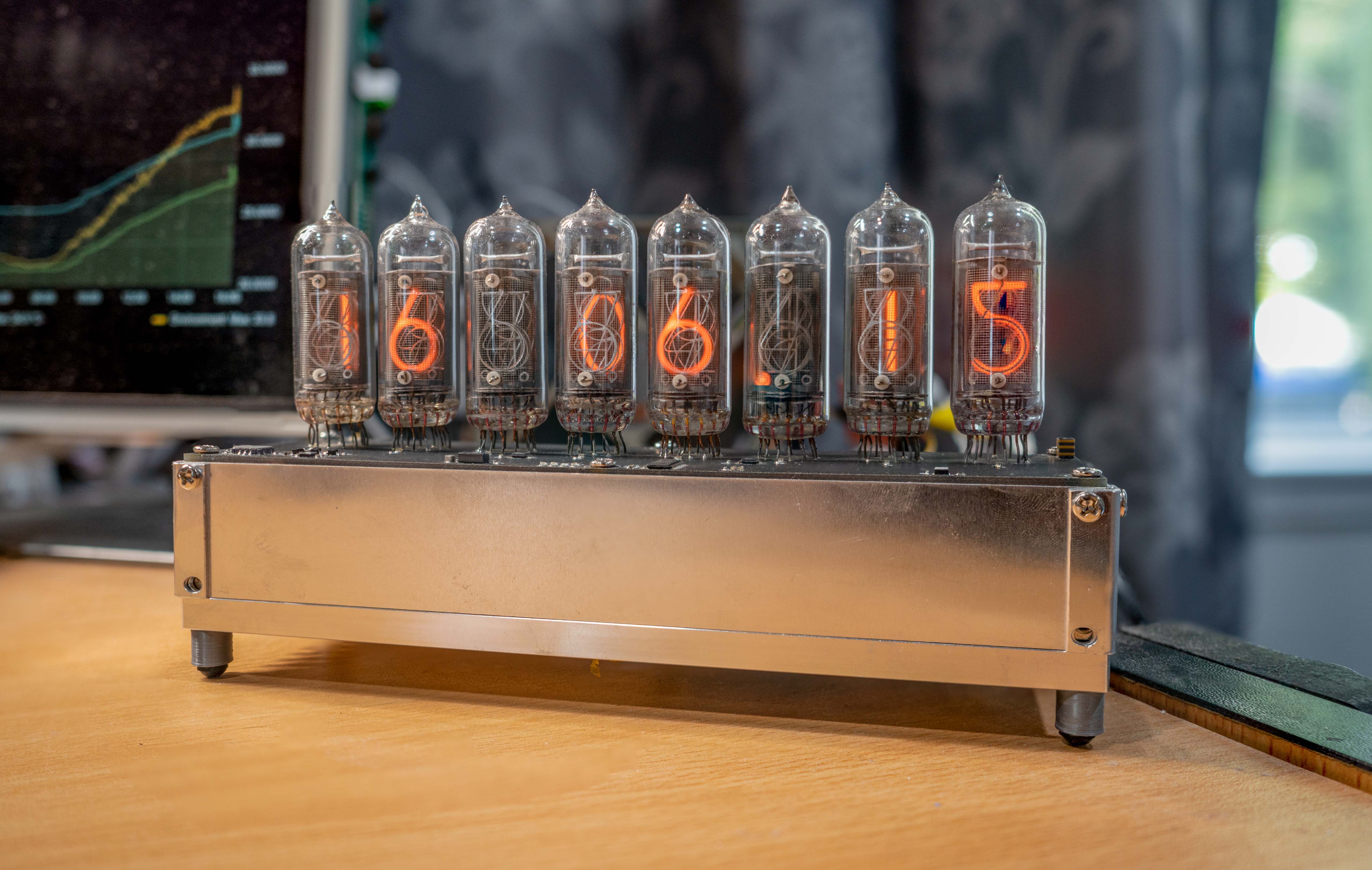 Description
The Raspberry Pi Atomic Nixie Clock by Will Whang (@will127534) uses the Symmetricom Rubidium Oscillator in a similar way to the Time Card.
It looks like this board basically marries the Time Card to the Pi CM4 directly, making an even more compact time server package; and it uses
If you wanted to use this as a local time server with PTP, you'd have to wait on hardware timestamping support to get it working with the CM4's NIC, though (see: raspberrypi/linux#4151).
For more on the card, see the GitHub repository Wiki.
Videos Related to this Board