< Back to Boards and Projects
Kontron AL Pi-Tron CM4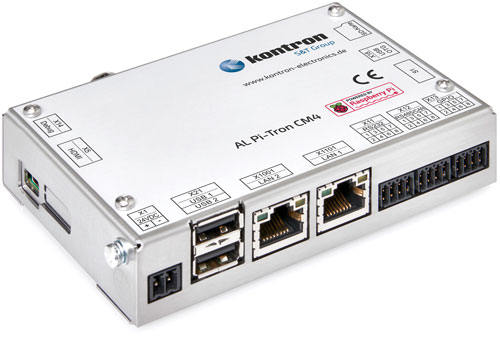 Description
Kontron just introduced their AL Pi-Tron CM4, which is a stainless-steel-enclosed CM4 computer with multiple industrial interfaces. The enclosure includes dual Ethernet (1 Gbps and 10/100 Mbps), 2x USB 2.0, 1x USB 2.0 OTG, 1x RS232, 1x RS485, 1x CAN 2.0 FD, 2x DIO, and accepts a 24V DC input. The enclosure mounts on a 35mm rail (EN 60715) and is rated for IP20 protection.
Videos Related to this Board
There are no videos for this board yet.